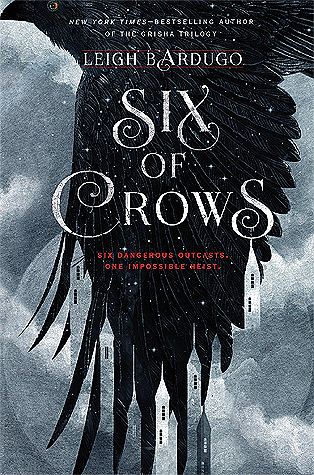 Ketterdam: a bustling hub of international trade where anything can be had for the right price—and no one knows that better than criminal prodigy Kaz Brekker. Kaz is offered a chance at a deadly heist that could make him rich beyond his wildest dreams. But he can't pull it off alone…
A convict with a thirst for revenge.
A sharpshooter who can't walk away from a wager.
A runaway with a privileged past.
A spy known as the Wraith.
A Heartrender using her magic to survive the slums.
A thief with a gift for unlikely escapes.
Kaz's crew are the only ones who might stand between the world and destruction—if they don't kill each other first
My review!
"We are all someone's monster, Nina."

"When everyone knows you're a monster, you needn't waste time doing every monstrous thing."

"Six people, but a thousand ways this insane plan could go wrong."
Type of Characters and my choices according to pictures :
Queen – Friends Will Be Friends
https://www.youtube.com/watch?v=0AIlz…
-Kaz. OR GOES by the name "Dirtyhands." Kaz is 17 and the ringleader of this group. The protector of the Dregs with an iron hand and a creepy smile, he is a thief, a blackmailer and in his own terms an entrepreneur he is complex and ruthless; demanding but a team player.

-Inej. is 16 and is Kaz's right-hand, is quiet and reserved and sneaky, "The Wraith" was a toughened criminal with striking beauty

Jesper. The Sharpshooter. Jesper who always pursuits the victory. He treasures his two pistols more than his own life! He will always break the silence and is the joker of the group

Wylan. practically toothless, easily muddled, and tries to make the others take him utterly serious but fails

Matthias Helvar has a dry sense of humour loved calling people "demjun" aka "demon", he's trustworthy, isn't a fraud and feels intensely

Nina Zenik arrogant and temperamental girl with an challenging personality

Chapter Development
Kenny Chesney – Setting the World On Fire
https://www.youtube.com/watch?v=mDBxl…
Six of Crows is a heroic fiction of sophisticated imagination and is the first book in Bardugo's series, some action-laden escapades, and quite a few crafty characters.
"They'd come to the Ice Court scurrying like rats. Live or die, they were going out like an army."
In Six of Crows, there is a jumble of chronicles that slowly reveals each character. Kaz is the brain, and the craziest one of them all, but he is broken and just want someone to love and care for him
This is a book about crooks, they have all killed a bunch of people.
Kaz leaned back. "What's the easiest way to steal a man's wallet?"
"Knife to the throat?" asked Inej.
"Gun to the back?" said Jesper.
"Poison in his cup?" suggested Nina.
"You're all horrible," said Matthias.
Inej her past broke my heart I'm not okay with what happened to her, where she had to work for a year. But she is so strong.
"Were you trained as a dancer?"

"An acrobat." She paused. "My family . . . we're all acrobats."

"High wire?"

"And swings. Juggling. Tumbling."

"Did you work with a net?"

"Only when I was very little."

"Good. There aren't any nets in Ketterdam. Have you ever been in a fight?"

She shook her head.

"Killed someone?"

Her eyes widened. "No."

"Ever think about it?"

She paused and then crossed her arms. "Every night."
Inej is Kaz's right hand girl when Kaz found her she became his spider, stealthily able to hide in the shadows, deadly with her knives But has very deep scars and pain in her past that no matter how hard she tries won't go away.
Kaz has warned Inej, the girl he really like the following when he finds her feeding crows the night she has killed for the first time, when following his orders.

"You shouldn't make friends with crows. They don't have any manners."

"if he could have bottled the sounds and gotten drunk on it every night, he would have."

The feelings for Inej will maybe cause his downfall.
A few paragraphs / quotes → I loved
"The water hears and understands, but the ice does not forgive"

"The life you live, the hate you feel–it's poison. I can drink it no longer."

"She wouldn't wish love on anyone. It was the guest you welcomed and then couldn't be rid of."

"Survival wasn't nearly as hard as he'd thought once he left decency behind."

"There was no part of him that was not broken, that had not healed wrong, and there was no part of him that was not stronger for having been broken."

"Many boys will bring you flowers. But someday you'll meet a boy who will learn your favorite flower, your favorite song, your favorite sweet. And even if he is too poor to give you any of them, it won't matter because he will have taken the time to know you as no one else does. Only that boy earns your heart."

"I HAVE BEEN made to protect you. Only in death will I be kept from this oath."

"She felt slightly guilty for eavesdropping on Kaz, but he was the one who had turned her into a spy. You couldn't train a falcon, then expect it not to hunt."
Recommend to the following type of readers: →
Over 12 etc.
Why my rating?→
Don't be foolish read the book!!!!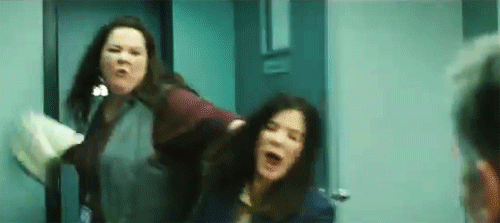 Will I read it again?→
OH YES
My feelings while reading this: →
To the Author
ALL THAT COMES TO MIND – AMAZING
Sign into Goodreads to see if any of your friends have read Six of Crows.