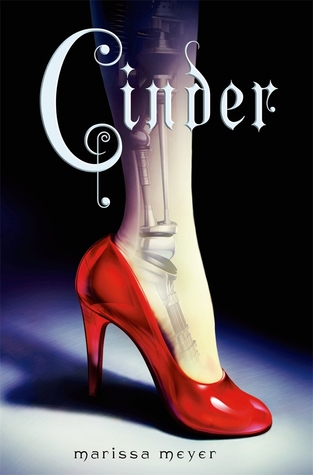 Humans and androids crowd the raucous streets of New Beijing. A deadly plague ravages the population. From space, a ruthless lunar people watch, waiting to make their move. No one knows that Earth's fate hinges on one girl.
Cinder, a gifted mechanic, is a cyborg. She's a second-class citizen with a mysterious past, reviled by her stepmother and blamed for her stepsister's illness. But when her life becomes intertwined with the handsome Prince Kai's, she suddenly finds herself at the center of an intergalactic struggle, and a forbidden attraction. Caught between duty and freedom, loyalty and betrayal, she must uncover secrets about her past in order to protect her world's future.
"Even in the Future the Story Begins with Once Upon a Time."
This book is like eating chocolate and treasuring each page, you are transported into a fantasy world, you want to dance sing, recommend it and so much more.
Maybe it will not be for everyone – but alas I am not everyone, and love reading YA books, I love Cinderella feeling you get when reading a book, and feeling like a kid again, so maybe I am still a kid at heart, but anything that takes me away for day to day misery is a winner in my book, and I love watching movies, a few examples – The Lion king, Bambi, Tarzan – YEAH I KNOW – I am too old for that but who cares I do not care – and I AM NOT ASHAMED TO ADMIT IT
This is another book I am going to buy and add to my book shelve,
"I am not worth starting a war over." His eyes brightened behind the spectacles. He looked young for a moment, almost giddy. "Actually, you are." She cocked her head, squinting at him. Maybe he really was mad."
A Dream is a Wish Your Heart Makes
https://www.youtube.com/watch?v=tjIss…
Cinderella Trailer Music
https://www.youtube.com/watch?v=8Paqv…
Cinderella – Don't Know What You Got (Till It's Gone)
https://www.youtube.com/watch?v=i28UE…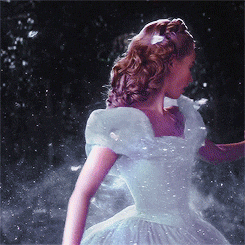 A few paragraphs / quotes → I loved
Lily James – A Dream is a Wish Your Heart Makes (from Disney's "Cinderella")
https://www.youtube.com/watch?v=Zye-4…
"I found your pretty new mechanic down in the lobby, and she tells me she's here to check on the med-droids again. You know I could get you funding for some upgraded models if you require it." Cinder started at that simple word—pretty—but neither Kai nor Dr. Erland looked at her. Teetering"

"Cinder tapped her fingers against her hip. Repairs—what a very cyborg term."

"She was immune. She was important."

"She sounded about as displeased as a cat who'd just cornered a mouse."

"a willow tree was weeping from the heavy rain, a coy pond nearly overflowing."

"She could be anyone. Become anyone. The thought both sickened and frightened her, but the resolve made her calm again."

"It's not like wires are contagious,"

"Her body simultaneously yearned to close the gap between them and push him away. The anticipation that warmed her lips made it impossible to do either.
"My sincerest condolences, Your Highness. In more ways than one, it seems."
Recommend to the following type of readers: →
Over 12 etc.
To the Author
AMAZING!