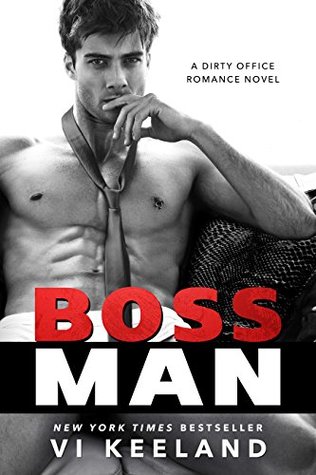 Synopsis
From New York Times Bestseller, Vi Keeland, comes a sexy newstandalone novel.
The first time I met Chase Parker, I didn't exactly make a good impression.
I was hiding in the bathroom hallway of a restaurant, leaving a message for my best friend to save me from my awful date.
He overheard and told me I was a bitch, then proceeded to offer me some dating advice.
So I told him to mind his own damn business―his own tall, gorgeous, full-of-himself damn business―and went back to my miserable date.
When he walked by my table, he smirked, and I watched his arrogant, sexy ass walk back to his date.
I couldn't help but sneak hidden glances at the condescending jerk on the other side of the room. Of course, he caught me on more than one occasion, and winked.
When the gorgeous stranger and his equally hot date suddenly appeared at our table, I thought he was going to rat me out.
But instead, he pretended we knew each other and joined us―telling elaborate, embarrassing stories about our fake childhood.
My date suddenly went from boring to bizarrely exciting.
When it was over and we parted ways, I thought about him more than I would ever admit, even though I knew I'd never see him again.
I mean, what were the chances I'd run into him again in a city with eight million people?Then again…
What were the chances a month later he'd wind up being my new sexy boss?
According to me a Prologue or the 1st Chapter of a book is THE reflection – SO it must capture my attention from page 1 I will continue a few more chapters to give the Book a fair chance to change my mind!
My review!
This book provided the other songs so I did not have to listen to – to many songs to find the correct ones!
Look at the cover – drool worthy – DO THE LADIES AGREE
NOW LOOK CLOSELY AT THE COVER and you will note this is a dirty office Romance novel!
NO they do not have sex from page 1 NOPE you need to read and read, to get to the point where you almost want to give up on them and then WHAM Bam!
There are many excellent reviews on GR so I am just going to highlight some of the scenes I found very funny!
Chapter 1
Reese:

What a waste of smooth, shaven legs.

"Jules? Where the hell are you? I need you. This is the worst date I've ever been on. I'm literally falling asleep. I've considered smashing my head on the table a few times to keep awake. Unless you want me bloodied and bruised, I need you to call with a fake emergency. Call me back. Please."

Pressing end call, I blew out a frustrated breath as I stood outside the ladies' room in the dark hallway at the back of the restaurant.

Chase Parker:
A deep voice from behind me caught me off guard.

"Unless he's also and idiot – in addition to being boring – he's going to know"
Reese was on a real boring date, the date went on and on about his mother (the mommy boy type) so Reese went to the ladies to call friend to rescue her and that is how chapter 1 started and we meet both Reese and Chase →
Type of Characters and my choices according to pictures :
Reese:
Chase Parker:- sexy as sin
Tallulah.
Now let me tell you I own a cat and my cat is very-very clever and intelligent – so I understand why Reese's cat hating Reese – because my cat gets angry if I call her ugly – takes hours for her to forgive me – or she will simple scratch me when I walk past her!
Reese cat's name Tallulah arriving from a date herewith her speaking to Tallulah.

The living room was dark except for two bright green glossed staring directly at me. She was perched on top of the back of the couch waiting for me when I flicked on the lights

"God, you really are ugly as sin."

"Meow"

"I know, I know, you can't help it" "Or Maybe something with faux fur on it, huh? Would you like that, ugly girl? You need some fur for this butterball-looking body"

"Meow"

Or Just Reese talking to other telling them about her ugly cat

"Yep. Home to Ugly Kitty. I think she gets pissed when I leave her alone for too many hours. She waits for me near the door and scares the shit out of me with her glowing green eyes."
.
Relationship development
Now those who read this novel will know about this song!
Kylie Minogue – Can't get you out of my head
https://www.youtube.com/watch?v=Rfr9b…
Reese thoughts
I had sex on the brain. It just wasn't Bryant I wanted to have it with.
The chemistry in this book was incredibly HOT I mean like insanely HOT!
But Reese and Chase build up to the sexual scenes you are YES THEY ARE DOING IT NOW – then DAMN not that night – I love these type of novels that keeps me going to see what will happen when they do the real DEED! .
Chase.

Bryant. (Reese current flavor of the month)

The soft hum of the vibrator relaxed me as I closed my eyes

Bryant. Think of Bryant

Water dripping from Chase's hard Pec. That V. That deep, carved V.

Pierced nipple.

Stop It. Bryant

Chase

Bryant
OK who do you think won the vibrator war wink
Chapter Development
"Make yourself comfortable. I'll be down in a few."
Fink Floyd – Comfortably numb
https://www.youtube.com/watch?v=_FrOQ…
I nodded and did my best not to check him out. But he was only in a towel, for God's sake, and a girl only has so much discipline. Against my better judgment, I did a quick scan of his chest.

When I caught sight of a noticeable bulge in THAT AREA of his towel, my eyes lingered, and Chase noticed.

He Arched and eyebrow. "Unless you'd like me to stay this way."

Embarrassed, I shook my head and walked into the living room to hide my blush. I thought I heard him chuckle as he went up the stairs.
Blackbird – (Paul McCartney) Always
https://www.youtube.com/watch?v=5VFeK…
A few quotes → I loved

"Fear does not stop death. It stops life"

"Afraid. Being afraid is when you let fear control your life, let it stop you from doing what you want. When you're afraid, but you look your fear in the eye and live, that's courageous."

Epilogue! →
My song choice for the book read the book to understand wink
HIGHWAY SING-A-LONG: Build Me Up Buttercup
https://www.youtube.com/watch?v=4fYqe…
Recommend to the following type of readers: →
Over 18 etc.
Why my rating?→
Don't be foolish read the book!!!!
Will I read it again?→
OH YES
My feelings while reading this: →
To the Author
This book is exceptional from page 1 although I read similar books this one just did it for me, the plot is full of anticipation, what makes the book remarkable, in my opinion, is the main characters and their attraction towards each other!
ME and these minions approve, I just love the Minions LOL!