Wedding bells are ringing—and tempers are flaring—as the Take the Fall series continues in this sweet, sexy novel from the bestselling author of After We Fall ("This beautiful story kept me transfixed until the very end."—Krista Lakes).
As a hardworking, hard-partying firefighter, Hayden Walker values his career and his freedom. But as the eldest son of a U.S. senator, he agreed long ago to follow in his father's footsteps and run for office, and that means settling down and marrying the picture-perfect wife. Hayden just isn't ready for that sort of commitment . . . not with women like beautiful, curvy Saylor Dean—the naughty bridesmaid he recognizes the morning after his buddy's wedding—tempting Hayden to stay single forever.
The unwanted love child of a well-known politician, Saylor has always felt isolated and alone, her only solace the animal shelter she runs in Forrestville. Then she meets Hayden at her best friend's wedding. During their impulsive and unforgettable night together, Saylor feels desired like never before—only to wake up and find that Hayden doesn't remember his drunken proposal, or their hasty marriage, or her. But when the truth comes out, Saylor finds it's a lot harder to fall out of love than in love.
Praise for the novels of Marquita Valentine
 
"Take the Fall is a sexy, emotional, heartfelt read. I adored this book and can't wait for the next!"—New York Times bestselling author Monica Murphy
"A sexy Marine and a second chance at love? Sign me up! Marquita Valentine does it again."—New York Times bestselling author Sawyer Bennett, on Take the Fall
 
"Crackling with tension, intrigue, and romance, this story has it all. Your heart will pound, you'll laugh, you'll feel, and you'll definitely swoon."—New York Times bestselling author Katy Evans, on When We Fall
"When We Fall is beautifully written and so full of sexual tension I was holding my breath. I literally didn't put it down!"—USA Today bestselling author Lauren Layne
"I fell in love with sexy cop Hunter Sloan on page one, and this beautiful story kept me transfixed until the very end. I can't wait to read more by Marquita Valentine!"—New York Timesbestselling author Krista Lakes, on After We Fall
"After We Fall handles sensitive topics exquisitely, leaving the reader aching for more."—USA Today bestselling author Jen Frederick
 
Includes a special message from the editor, as well as an excerpt from another Loveswept title.
According to me a Prologue or the 1st Chapter of a book is THE reflection – SO it must capture my attention from page 1 I will continue a few more chapters to give the Book a fair chance to change my mind!
My review!
Before I start I love this cover wink
I am adding the synopsis at end of the review and only a few chapter lines the book is not finished yet and is in Proof read mode!
In This novel you get idealistic individuals hiding a loads of secrets!

Michael Bolton – When a man loves a woman
https://www.youtube.com/watch?v=JmfOz…

Chapter 1
OKAY Chapter one and I was sold LOL!
She leans in to whisper, "I forgot to wear panties today, but considering how wet I am right now …. I think that's a good thing, don't you?"

Lyla smiles seductively, of her hands brushing right over the growing bulge in my pants. "How delightful. The rumors don't begin to do you justice"

"I'm not fully there, yet."

Her eyes widen and her cheeks flush, this time with lust. The flowers, if you please."

Ah, fuck it. I grab her hand. "Who am I to deny a lady?"

"Always knew I liked you"

For the next thirty minutes, I allow Lyla to use me like an erotic playground just for her. By the time I roll on a condom and enter her, she screams my name so loud that I have to cover her mount with my hand.
Type of Characters and my choices according to pictures :
Hayden

Saylor

Relationship development
Whitney Houston – I Have Nothing (Official Video)
https://www.youtube.com/watch?v=FxYw0…
Saylor:
I always wanted a family. One with a mom and dad … a couple of siblings. I'd settle for one, actually. Someone I could confide in, fight over stupid things, and conspire with against our parents. We'd live in a cute suburb where the neighbor's had cookouts and ride our bikes in the street.
Unfortunately, no one listened to me on the day families were being handed out.
Besides, who's going to fall in love with someone like me?
Hayden:
Actually, I love every part of a woman's body, but breast are my favorite and Saylor's are mighty fine as they fill out her T-shirt.
Chapter Development

A few paragraphs → I loved
My heart is pounding so hard in my chest that I barely hear his question. Panicking, I blurt out the first thing that comes to mind "To pick up a stray that one of your guys found this afternoon"
Oh sweet Lord, I'm such a bad liar.

He runs a hand over the back of his neck, his forehead creasing.
"No one's mentioned anything about a stray"

I nearly drop to the floor with relief.

"Maybe because you don't like them"
Epilogue! →

Whitney Houston – I Will Always Love You
https://www.youtube.com/watch?v=3JWTa…
Recommend to the following type of readers: →
Over 18 etc.
Why my rating?→
Don't be foolish read the book!!!!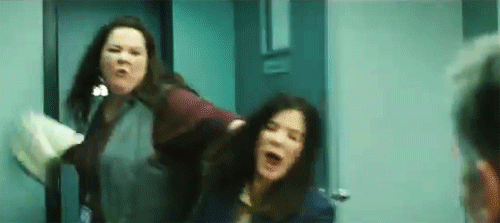 Will I read it again?→
OH YES
My feelings while reading this: →
To the Author
FANTASTIC – Well written and HOT AS HELL 😀

ARC Received via Netgalley for honest opinion
P&M Blog = Book Monsters:
https://bookmonstersblog.com/
Mine
https://coyoteuglyswaggerbookblog.wor…
(¯`v´¯)♥♥
Time to put on my reading glasses
A BIG Thank you to the author! 😀