From USA Today Bestselling author, MJ Fields, comes a gripping story of love and it's many truths.
Ava Links was raised seeing the different sides of love.
The beautiful and the broken.
Through it all, she knows the journey she is taking will lead her to the man she is destined to be with. The man she has always loved, Luke Lane.
But as we know, there are no guarantees in this world, no promises that can not be broken, and no way you will know what tomorrow brings.
**** A note for the readers****
At present time, this story is slated as a duet. In the writing process things change. This story has been begging to be told for two years.
Although not necessary, The Love series, The Wrapped series, and The Burning Souls series can be read before The Truth About Love.
This is not Steel or Caldwell, but at the core is a strong family just the same. It does not promise an HEA or laughs. This is heart, heat, and will evoke feelings that are not always pleasant.
To the lovers of my first works. You have been patient. You have been… persistent. The wait is almost over.
After you read this, please remember you asked for it.
Love you anyways.
ARC Received via Netgalley for honest opinion
According to me a Prologue or the 1st Chapter of a book is THE reflection – SO it must capture my attention from page 1 I will continue a few more chapters to give the Book a fair chance to change my mind!
SO Herewith my review!
If I could have given this book 10 stars I would GIVE it without a blink of an eye!
Authors note to readers! OMG I almost cried just reading this! Please note this is not an HEA
Well this few sentences blew my mind! And I was hooked!

But love isn't only a feeling. So many things come into love's equation.
The scent of love is distinct. It's not covered in store- bought aromas that are flowery or musky.
The look of love is not two dimensional: It's not even three dimensions. There are endless sides, different depths, and it can change in a blink of an eye.
Prologue:
OMG I knew I would cry in this novel – but I needed to read it, and I cried yes I cried big fat ugly tears for love lost in a second!
You can't run or hide from love. Love will always find you.
Gotye – Somebody That I Used To Know
https://www.youtube.com/watch?v=8UVNT…
Type of Characters and my choices according to pictures :
Ava

T – Tomas, the British, drummer for Maddox Hines' Band

Luke

Relationship development

This is my motivation for everyday and I believe in all these words
Why Do We Fall – Motivational video
https://www.youtube.com/watch?v=sXA7t…
My heroes in this video
PUSH THROUGH PAIN – Motivational Video
https://www.youtube.com/watch?v=TYmJc…
Arnold Schwarzenegger's Motivational Speech
https://www.youtube.com/watch?v=R1JBQ…
I wish I could have played above videos to Luke!
Luke Lane was Ava, first love – but love is also referred to as empathy! So the distinction is not always clear and you need to make a choice in live what you feel is love or empathy! In this book I started off loving Luke – then I hated him with all my heart! Always will!
eRepublic – Love Runs Out
https://www.youtube.com/watch?v=0OWj0…

"I love you, Luke. Always have, always will"

"The world doesn't begin here, not does it end here. And I hate like hell to say it, but the same goes for being between your legs." Luke
Silence. Deadly, ugly, excruciating silence.
Timbaland – Apologize ft. OneRepublic
https://www.youtube.com/watch?v=ZSM3w…
In fact, everything I thought I felt, everything I told myself about mine and Lukas Lane's fated love, everything I believed with all my heart, all my soul it was all a big fat lie.

"You don't love me," Luke scoffs, any more that I love you. We fucked. I was good to get off"

"Luke!" I call out "Just so you know, I was in love with the boy who picked me to be on his teas so I didn't have to stop being me in order to fit in. That boy was you. I will always love that boy. I loved the man who put his country first. Until you retired and change careers, I will always say a prayer for your safety

But I am a woman of my word, and I am telling you right now that I am going to do everything in my power to calm the hurt, the pain, and the rejection I feel after how you treated me. I am going to fill that hole you created so that, when you pull your head whatever darkness it's in there is not room for a do-over"
P!nk – Don't Let Me Get Me
https://www.youtube.com/watch?v=asaCQ…
He steps back, not letting me go, but looks down down at me. "it is definitely an incurable disease, Ava, but also a joke.

GAD would stand for Goddess Ava Disease, and I am seriously afflicted"

"Okay then, why are you here?"
He eyes narrow, and he leans in closer.

"My goddess needed me, and I was available"

Then he lifts me so I am eye level with him as he walks toward my bed. My breath is immediately lost as I grip his shoulders.

We are eye to eye, breath to breath. "If this happens, you can rest assured I will call tomorrow. I won't hide what we be from anyone"

I lie in bed, looking at the clock. I'm exhausted, but cannot sleep
Adam Lambert – Another Lonely Night
https://www.youtube.com/watch?v=JT_xn…
Chapter Development
Then there is– Tomas, the British, drummer for Maddox Hines' Band
"Ask me how many women I've made love to, Ava."
I shake my head.

"None. But it ends tonight." He kisses me slowly down my body again.

"Ava Links, you are my Goddess" He cups my chin. "Even more so now than before. Let me be the guy who makes you forget your heart was ever broken."
Quotes → I loved

It's better to walk away knowing you tried best, rather than staying and being bitter from love failures.
– Phoenix Soy
Love shouldn't hurt. It should give you life.
– LJ Sexton
You can't experience true love, if you haven't experienced true pain"
– M. Shelley

Love isn't always easy. You have to work at it every day.
– Paige Steele
You can Love more than one person.
– Josie Charles
Epilogue! →

Recommend to the following type of readers: →
Over 18 etc.
Why my rating?→
Don't be foolish read the book!!!!

Will I read it again?→
OH YES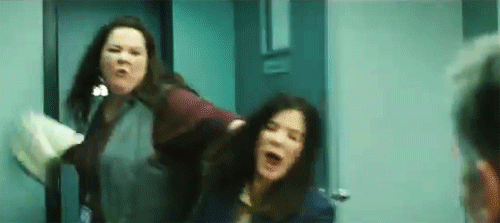 My feelings while reading this: →
To the Author
Thank you for trusting me with your ARC
The songs I listened to when reading this novel!
P!nk – Family Portrait
https://www.youtube.com/watch?v=hSjIz…
Adele – Rolling in the Deep
https://www.youtube.com/watch?v=rYEDA…
OneRepublic – Counting Stars
https://www.youtube.com/watch?v=hT_nv…
OneRepublic – Good Life
https://www.youtube.com/watch?v=jZhQO…
OneRepublic – Stop And Stare
https://www.youtube.com/watch?v=HtNS1…
Justin Timberlake – Mirrors
https://www.youtube.com/watch?v=uuZE_…
Justin Timberlake – What Goes Around…Comes Around
https://www.youtube.com/watch?v=TOrnU…
Justin Timberlake – Cry Me A River (Official)
https://www.youtube.com/watch?v=DksSP…
Justin Timberlake "SexyBack" vs Adam Levine "Move Like Jagger
https://www.youtube.com/watch?v=3APbA…
John Legend – All of Me
https://www.youtube.com/watch?v=450p7…
John Legend – You & I (Nobody in the World)
https://www.youtube.com/watch?v=Pi3bc…
Justin Timberlake "SexyBack" vs Adam Levine "Move Like Jagger"
https://www.youtube.com/watch?v=3APbA…
WHOOP – WHOOP – to be honest I was stalking this book *wink*
P&M Blog = Book Monsters:
https://bookmonstersblog.com/
Mine
https://coyoteuglyswaggerbookblog.wor…
(¯`v´¯)♥♥
Time to put on my reading glasses
A BIG Thank you to the author! 😀