Katherine Hart is thrilled to be recruited by Knight Enterprises, the most prestigious venture-capital company in the world. That is, until she makes the acquaintance of the company's infamous CEO, Dominic Knight.
At thirty-two, Dominic is a self-made billionaire with a fearsome ambition and a temper to match. He is also impossibly attractive and dangerously charming when he wants to be.
To Kate, Dominic seems like the perfect predator, and she resolves to be cautious despite the obvious chemistry between them, telling herself she can always leave if Dominic grows too demanding. What she doesn't know is that the decision isn't hers to make…
Dominic Knight has found a new plaything, and Mr. Knight always gets what he wants
According to me a Prologue or the 1st Chapter of a book is THE reflection – SO it must capture my attention from page 1 I will continue a few more chapters to give the Book a fair chance to change my mind!
My review!
Birdy – Skinny Love
https://www.youtube.com/watch?v=lT67l…
This book starts where Miss Hart has a job interview at Knight Enterprises, the most ground-breaking venture-capital company in the world, and where she meets Mr. Knight
Type of Characters and my choices according to pictures :
Mr. Dominic Knight
Thirty-two, Stanford graduate, adventure traveller, and a self-made billionaire who stopped counting zero's a long time ago. Controlling conceited bastard and a lover of kinkiness and of course, a control freak, he is also a strong alpha male.
Katherine Hart
A forensic accountant is open, natural, whip smart, pretty!
Relationship development & Chapter Development

But when she hears him contest with a client, Kate recoiled at the audible fury in Dominic Knight's voice.
Her first response was that this job wasn't going to work out for her as short-tempered persons are a bad karma for her and she does not deal with quick-tempered ass-holes very well
Avril Lavigne – Let Me Go ft. Chad Kroeger
https://www.youtube.com/watch?v=AqajU…
But of course Dominic gets what he wants, like everything in life he worked for he is prepared to work hard to get miss Hart in his bed – he did not reach his richness without playing all his cards correctly
When the job is completed by Miss Hart, which was highly appraised by Dominic and made her a counter offer, and to establish what this hot attraction between will lead to Dominic rearranged his schedule to allow him six sensual days of bliss with Miss Hart.
Dominic didn't believe in fairy-tales but if he did, he would have found her magical. A sweet escape from the cynicism of his life. Dominic stole my heart, I think my hubby needs to read this book and learn how you wake your lady!
Like all romance series, this one ended with a twist, and a cliff-hanger. But luckily for me I could go straight to book 2, I loved this book and will highly recommend it for lovers of alpha males
Epilogue! →
I love to visualize reads, and this author gave me heaps of opportunity to do just that, from the way she described an extravagant meal, high-class hotel stays, beautiful clothes, and heaps of sexiness 😉
Recommend to the following type of readers: →
Over 18 etc.

Why my rating?→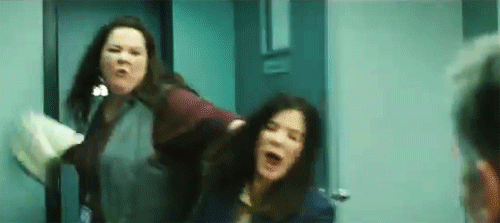 To the Author
C.C. Gibbs has a certain JE NE SAIS QUO skill in writing that sets her apart of other authors. I think the quality is obtained with years and years of practice! The writing style is Dazzling – Alluring and PANTY DROPPING HOT
I won this book in a GR COMPETITION A COUPLE OF MONTHS AGO – HOW LUCKY CAN one person be right?
BIRDY + RHODES – Let It All GO
https://www.youtube.com/watch?v=6u0DG…
Birdy – Wings
https://www.youtube.com/watch?v=WJTXD…