Synopsis
ALL HE NEEDS
Brilliant. Wealthy. Powerful. Dominic Knight is one of the hottest tech developers in the world–and the most demanding lover Kate Hart has ever known. Whether in the boardroom or the bedroom, he is always in charge. But there is one thing he cannot control: Kate's fiery heart…
As a master in her field, talented Kate surpassed Dominic's wildest expectations. As a woman of uncommon intelligence and beauty, she unlocked something deep within him. Yet since their professional relationship–and erotically charged affair–came to an end, the fire in him has only grown stronger.
Now, the man who has everything will do whatever it takes to reclaim the woman he lost. From Boston and Paris to Singapore and San Francisco, he will lure Kate back into his elite world of privilege and passion. Together, they will test the limits of desire and the boundaries of discipline. For both, this is uncharted territory–naked, reckless, and uninhibited. But when Dominic's deadliest enemies target Kate, he must face his darkest fears…and admit to himself that she is all he needs.
According to me a Prologue or the 1st Chapter of a book is THE reflection – SO it must capture my attention from page 1 I will continue a few more chapters to give the Book a fair chance to change my mind!
My review!
gnash – I hate u; I love u (ft. olivia o'brien)
https://www.youtube.com/watch?v=BiQIc…
Book 2 picks up where book one ended – with heart break and one hell of a cliffhanger!
Type of Characters and my choices according to pictures :
Mr. Dominic Knight
Thirty-two, Stanford graduate, adventure traveller, and a self-made billionaire who stopped counting zero's a long time ago. Controlling conceited bastard and a lover of kinkiness and of course, a control freak, he is also a strong alpha male.
Katherine Hart
A forensic accountant is open, natural, whip smart, pretty!
Relationship development & Chapter Development
Mr. Dominic Knight & Katherine Hart
both broken souls regarding decision made in book 1, two lost pieces of a puzzle looking for ways to end the unhappiness and hurt
Once again I visualized this little gem, I felt the heartache and emotion, and had goose bumps the entire time. I visualize the places, felt the emotion of both Dominic and Katherine, for me the visualization was flawless
Dominic is still the dominating arrogant bastard but wow he is a hot arrogant bastard wink
Adele – Someone Like You
https://www.youtube.com/watch?v=hLQl3…
Epilogue! →
I love to visualize reads, and this author gave me heaps of opportunity to do just that, from the way she described an extravagant meal, high-class hotel stays, beautiful clothes, and heaps of sexiness 😉
Oh Wonder – Without You
https://www.youtube.com/watch?v=zLAhR…
Recommend to the following type of readers: →
Over 18 etc.
Why my rating?→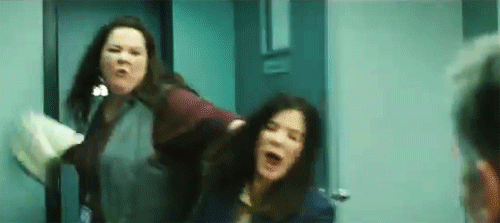 To the Author
C.C. Gibbs has a certain JE NE SAIS QUO skill in writing that sets her apart of other authors. I think the quality is obtained with years and years of practice! The writing style is Dazzling – Alluring and PANTY DROPPING HOT
I won this book in a GR COMPETITION A COUPLE OF MONTHS AGO – HOW LUCKY CAN one person be right?
Adele – Hello
https://www.youtube.com/watch?v=YQHsX…
Book 3 is waiting for me, I loved this book and will highly recommend it for lovers of alpha males!
Passenger | Let Her Go
https://www.youtube.com/watch?v=RBumg…