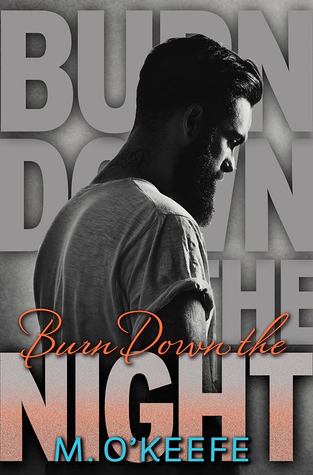 Title Burn Down
Series Everything I Left Unsaid
Author Molly O'Keefe
New Adult Romance
Synopsis
A battle for control turns explosive as a beautiful con woman takes a bad-boy biker hostage in this edgy, seductive novel set in the world of Everything I Left Unsaid ("Toe-curlingly sensual."—Katy Evans) and The Truth About Him ("Absolutely one-click worthy"—J. Kenner).
The only thing that matters to me is rescuing my sister from the drug-cooking cult that once enslaved us both. I've run cons my whole life, and I'll use my body to get whatever I need. Max Daniels is the last connection I have to that world, the one person reckless enough to get involved. Besides, now that his brothers have turned on him, he needs me too.
The deal was supposed to be simple: a place to hide in exchange for rescuing my sister. Now he's my prisoner. Totally at my mercy. But I'm the one captivated. Enthralled. Doing everything he asks of me until I'm not sure who's in control.
We both crave the heat. The more it hurts, the better. But what if Max wants a different life now, to leave the game . . . to love me? I thought I knew better than to get burned. Now I'm in too deep to pull away. And the crazy thing is . . . I don't want to.
To be honest the synopsis gives away my whole review – LOL
(So I added synopsis on the bottom of review!)
I am going to try not giving to many spoilers with review!
Review!
P!nk – U + Ur Hand
https://www.youtube.com/watch?v=YUtHj…
Chapter 1
Joan:→
I had a speech worked out. Totally nuts, right? Like I was one of the bad guys in a cheesy movie.
Except I was the good guy.
I swear

Or was she or does she just like to pretend and cry wolf!.

P!nk – There You Go
https://www.youtube.com/watch?v=66Lnh…
The book start with an explosion!! YES a real life explosion like in this gif: →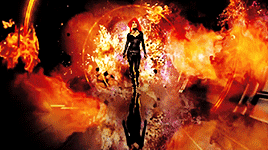 Joan set of some explosives in a car and inside the clubs in the owner's office.
Well I must be honest Joan is the worst assassin I ever read about: her plan was not though trough so everything that can go wrong with her little assassin plan goes wrong, and then on top of it all she did not plan to kill people in the process
(BIG NOTE BABES: → Recklessness behaviour x Explosives = DEAD BODIES)!
Chapter development
Well in this ordeal she created, Max try to stop her bombing of the nighclub but Alas all plans goes screw and everything gets blown up literally
"I have to stop him," I cried. "I have to. Max-"
"God save me from crazy bitches," Max mattered.
Then Max was shot by his own MC gang –
(YASS- real life is sometimes F_CKING shitty my dear Max! And real friends needs to be scrutinized from time to time)
P!nk – Who Knew
https://www.youtube.com/watch?v=NJWIb…
That is how some MC friendships work it seems in all MC novels I am not sure did not read that many to be honest about it!
The real pretend friends take you out before you can return the favor, or just to be the new leaders of the MC CLUB!
She went to her aunt to save Max life – with a bleeding, concussed man in the backseat of her vehicle! In the car they shared nice conversations so that Max can stay awake, even barely conscious! Max is a kick ass character!
P!nk – Just Like A Pill
https://www.youtube.com/watch?v=JDKGW…
"Hey Max" Joan said
"Fuck off," Max groaned
"And hello to you too"
Song playing in the car while on their little road trip
The thunder rolls….. – Garth Brooks.
https://www.youtube.com/watch?v=tdsJI…
"The thunder rolls and the lightning strikes. But here I was-screaming the lyrics. Every single word to a song I would have sworn I didn't remember"
BUT Joan saved Max life that he can save her sister and her life later!
Well to describe Joan in her own words! →
. "I was Maleficent, horned and vicious, my wings ripped off. Ready for bloody revenge. C'est la – who gives a fuck" !
P!nk – Stupid Girls
https://www.youtube.com/watch?v=5y_Ej…
Type of Characters and my choices according to pictures :
Olivia aka Joan (her stripper name)
Or as Max will refer to her – "Joan-the-crazy-fucking-bitch"
A stripper song *wink*
Fergie – Fergalicious
https://www.youtube.com/watch?v=5T0ut…
Max Daniels (leader of the MC club)
A few paragraphs / quotes → I loved
P!nk – Most Girls
https://www.youtube.com/watch?v=UWJ_P…
" Time to go back and deal with the fucking cowards who shot me.

Revenge.

It was time for revenge

You want to club, fine. Great. It's all yours you fucking sociopaths. But you don't get to shoot me and get away with it. NO. You shoot me and I bring death to your door. I'll salt the earth where you stood"

I'm an MC President. A1 %. The life span is short and brutal.
_____________
The woman – last time I was fully conscious – had bombs going off at the push of a button. I could not underestimate that crazy bitch ever again.

I had a lot of ideas about how she could make me happy.

"Where are we?" I asked. She gave good effort, I could hand her that. She gave me some pissed-off eye contact, but I leaned in harder, bullying her with my size.

"Fuck you, Max. I could take you with one kick to the bullet wound in your leg, so about you back off"

"Sit down, you idiot" She shoved at me and I snapped forward, my hand around her neck.

"I don't know what is going on, Joan. But you ain't the boss. Not anymore"

She tilted her head up, getting a better breath but also glaring at me with as much fuck you in her eyes as she could. I squeezed my fingers at her throat and the fuck you dimmed a little.

"Do not fuck with me," I said. "You got it?" I gave her a little shake when she tried the silent treatment.

P!nk – Get The Party Started
https://www.youtube.com/watch?v=mW1db…
Epilogue! →
P!nk – So What
https://www.youtube.com/watch?v=FJfFZ…
Recommend to the following type of readers: →
Over 18 etc.
Why my rating?→
Don't be foolish read the book!!!!
Will I read it again?→
OH YES I loved this one!
To the Author
The writing was just one big roller coaster ride – excellently executed – thank you Molly for gifting me this ARC!